Today, I am going to show you how you can control your Android Phone Remotely without any cable over internet. In my Previous tutorial, I have shown you How to control my phone from my computer or laptop, but that was with cable (It a bit faster as you are accessing with cable) . Today I am going to show about a remote android controller. Lets get into the topic step by step.
Remote android controller
You know Team Viewer, Yes? A very well known Remote PC controller software. But TeamViewer Android App is used to control Computer from Android Device. Luckily they have another App designed to control android phone remotely. Name of that Android App is QuickSupprt.
Download QuickSupprt from Android Play Store.  Search on Google Play Store with the name of the app the logo of TeamViewer QuickSupport like below image.
Once you have installed, Open the App. And since Different Phone manufacturer use custom Android OS, the app needs to install an Add-on to be comparable with you Phone. And don't worry witch about which one you need, it will be auto suggest based on your Android Phone Manufacturer. Like below, Download the Add-On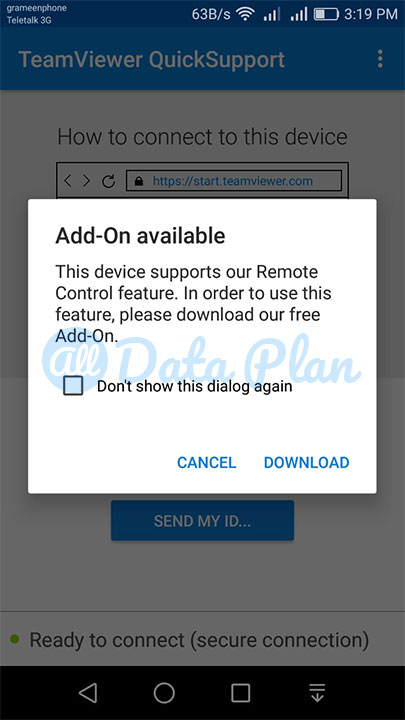 Once you have finished installing respective add-on, close Google Play Store and open the  android remote controller  app called  QuickSupport once again. This time, it will generate an unique ID of 10 digit for your device what will be used to access your phone remotely.  It is looks like below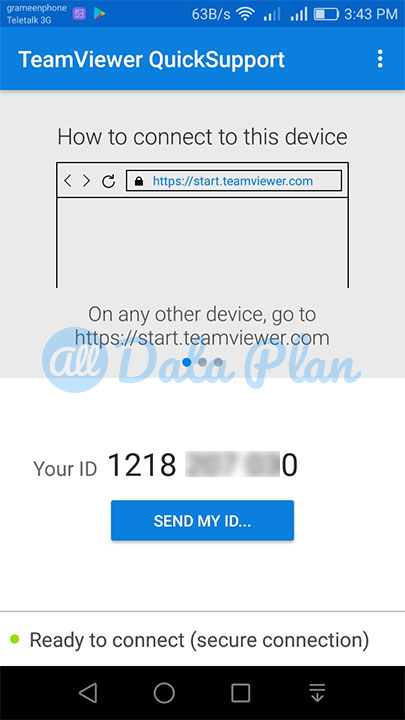 As you can see, it is asking you also to go to https://start.teamviwer.com , it will ultimately open Team viewer app and if it is not installed, you will be asked to install TeamViewer.
Connecting Phone with PC or Phone Remotely – Remote control
Now time to connect remotely and this time, you need Team Viewer installed in your PC. Or if you want to connect your android phone with another phone, you also need TV there. Well, i am going to use TeamViewer in my PC to connect with my Phone remotely.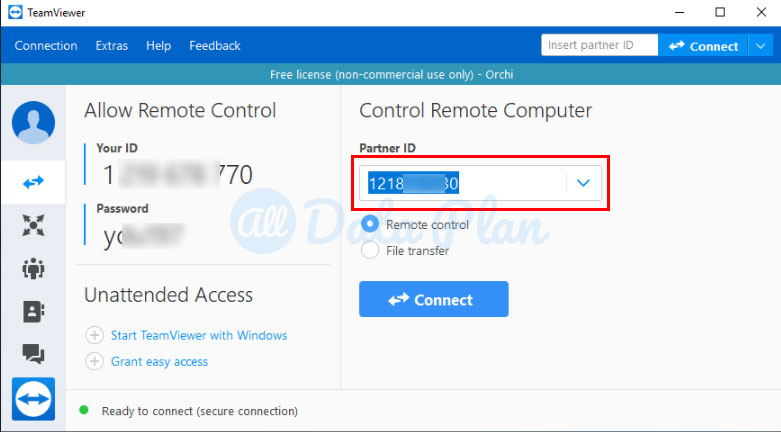 Once you open TV in your PC, put the Partner ID ( The ID from Your Android Phone ) and also make sure your Phone is connected with internet.  Once done, click to Connect Button. Now you phone need to accept the request, It's for security reason.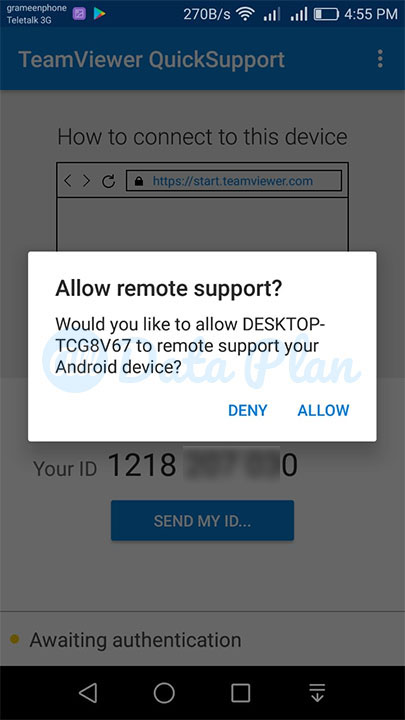 Once Accept, your Phone is to ready to access remotely. And you will get an screen on your PC like below.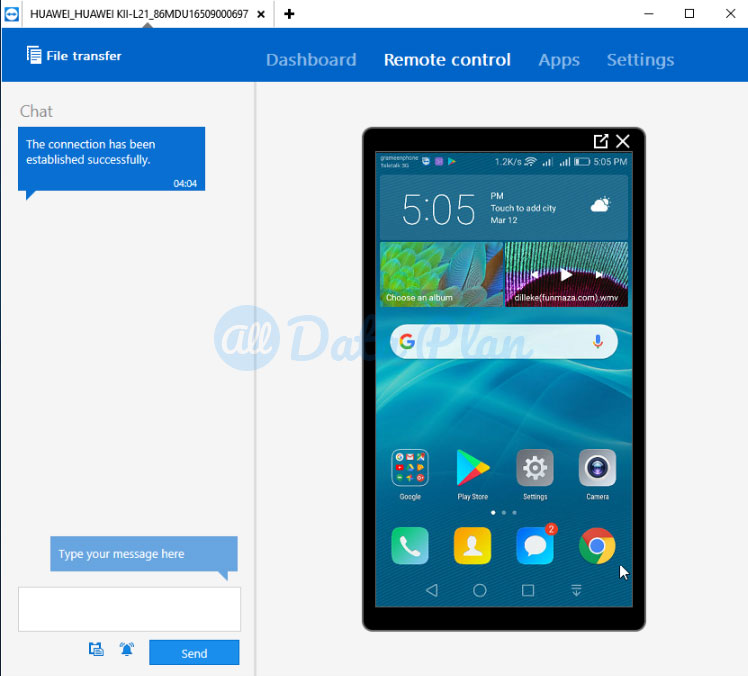 You are connected with your remote Android Phone. You can use your Mouse to access, just try it 🙂 Interestingly you can sent message and Nudge ( Sound notification ) to remote phone. See the left side of the screenshot up there.  So, what are you waiting for ? enjoy remote android phone and explore more.
Let us know how you fill this post in below comment.