Hi Friends, Recently GP start a new campaign of a internet data package offer. And it is about 1GB internet of 15 days validity within 21TK. Is not it cool !! I think so :), okay, let's get into the main topic. How you can enjoy this 21tk 1GB GP internet 15 days.
1GB GP internet 15 days 21tk
Please be noted, it's an offer and not for all user. Those who are eligible, can use this.  Last night i see an add about this package. In's new offer of Grammephone Mobile operator.  As you can see in the below image, its about 1GB data plan  for 15 days. And you can enjoy this only at 15TK 🙂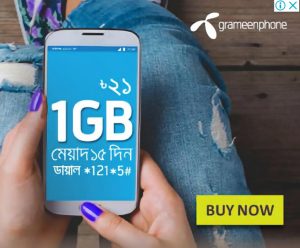 How to active 15 days 1GB GP internet
To active this internet plan, you just need to dial *121*5# to check you are eligible or not for this internet package offer. Actually this *121*5# is used to check internet offers provided by GrameenPhone to their users.  It will return like below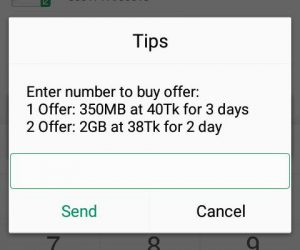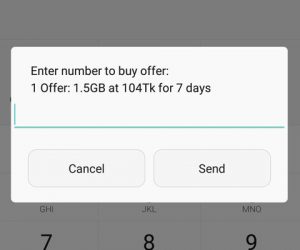 So, as you can see on those two images, it's not for all 🙂 Hope you are the lucky one to avail this package. And if yes, follow the instruction given to you on your mobile screen.
But make sure you have enough balance in your phone, As it will not active if you have less balance in you account. Once you dial, you will get a confirmation message of your activation.